Mutirão no Bem
AdWords Express drove an increase in donations and volunteer sign-ups online, allowing Mutirão no Bem to support more families in São Paulo, Brazil.
Marketing goals
Raise awareness of eye conditions
Drive traffic to website
Increase number of donations
Success metrics
1,000,000
impressions in 5 months
15,000
ad clicks in 5 months
40%
increase in volunteer sign-ups online
At a glance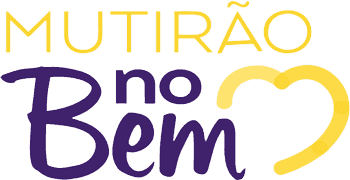 Location: São Paulo, Brazil www.mutiraonobem.org.br
Mission
Mutirão no Bem supports families in communities where there is social vulnerability and focuses on the personal development of youth. They believe in "loving thy neighbour as thyself", and their larger purpose is to share the notion of receiving and embracing with love.
Marketing goals
Mutirão no Bem wanted more people to know about their cause and organisation. Ad Grants was a terrific solution to allow them to share their mission online, for free, in a bid to increase awareness, and drive donations and volunteer sign ups online.
Process
Luciano Bresciani, President of Mutirão no Bem, juggles AdWords Express management along with other Non-Profit management tasks. The simple, primarily self-serve and low time investment nature of the AdWords Express platform allowed Luciano to quickly create and edit ads in his campaigns and monitor their progress on the dashboard. In addition, the ad scheduling feature ensured that the organisation's ads for children's rights showed at the unpredictable times that people may be in need. AdWords Express has been a valuable marketing solution for the time constrained President of the organisation.
Impact of Google Ad Grants
Since Mutirão no Bem launched their AdWords Express campaigns, the organisation has experienced an increase in awareness, with their ads being viewed over 1 million times in five months and driving 15,000 clicks to their website. In one month, they also experienced an increase in those willing to donate online, bringing online donations to 39% of their total fundraised income that month. Lastly, as a result of the increased awareness, the number of people interested in volunteering with Mutirão no Bem rose by 40%.
"Ad Grants helped us to increase the number of views of our website. The tools allowed us to target the audience we wanted, specifically the geographical regions where we are hoping to drive volunteers. Thanks to AdWords Express and Ad Grants, people that are searching for volunteer opportunities and are interested in donating can find Mutirão no Bem's in the search results."
Luciano Bresciani,
President